36°04' S, 137°27' E
Cape Gantheaume Conservation Park covers 2 locations and includes a large Wilderness Protection area as well.
The 2 locations are:
Murray Lagoon, from Kingscote - 41 kilometres (25 miles), American River - 39 kilometres (24.5 miles), Penneshaw - 55 kilometres (34 miles).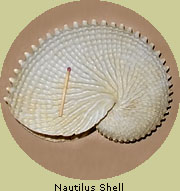 Point Tinline / Cape Linois from Kingscote - 61 kilometres (38.5 miles), American River - 54 kilometres (34 miles), Penneshaw - 70 kilometres (42.5 miles)] , after a strong south-easterly wind in May and November Paper Nautilus shells can be found along the beaches of D'Estrées Bay.
The park covers 24 316 hectares (60 080 acres) of wilderness and has spectacular coastal scenery.
The geography consists of undulating plains of calcrete with overlying coastal sand dunes. These are covered in places by mallee scrub and other coastal brush. The coastline is dominated by rock cliffs and includes stretches where the land falls more gently to the sea. Sandy beaches are in the more sheltered bays.
Many birds can be seen in the area:
- maritime species, i.e. gulls, terns

- swamp, i.e. swan, various wetland waders

- scrub species, i.e. wrens, pardalotes

- a limited number of parrots
Little is known of the reptiles in the area, but always when bushwalking be aware that Kangaroo Island has some venomous snakes. The tiger Snake is more common near swampland and if approached will retreat unless it feels threatened. Immediate medical assistance must be sought if bitten by any snake on Kangaroo Island.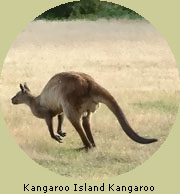 The Common Brushtail Possum and the Tammar Wallaby occur along the central strip in the Wilderness Protection Area. At Cape Linois and further inland are the Kangaroo Island Kangaroos which inhabit the mallee and other scrubs.
Murray Lagoon to the north of the reserve is the Island's largest freshwater lagoon, a wetland habitat supporting abundant bird life.
The park also includes the western end of D'Estrées Bay, historical site of the early whaling industry with peaceful beaches and some camping areas. The Cape Gantheaume Wilderness walk of about 20 kilometres (12.5 miles) starts here.