This road runs along part of the South Coast of Kangaroo Island and is the access road to many attractions.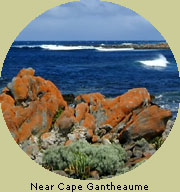 Starting at the end of Birchmore Road which begins at the turnoff near the Airport, this road is sealed and easy to drive along in any vehicle. Be aware that the road is shared by animals and keep speeds down to allow time to stop, if one of them should cross your path.
The first turnoff about 2 kms (1.25 miles) to the left is Seagers Road, which will take you to Cape Gantheaume Conservation Park, Murray Lagoon, and D'Estrées Bay.
The next turnoff 10 kms (6.25 miles) to the left is Seal Bay Road, taking you to Seal Bay Conservation Park.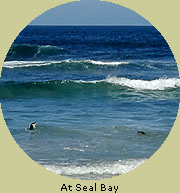 8 kms (5 miles) further down the South Coast Road is the turnoff to the "Little Sahara" sand dunes.
7 kms (4.5 miles) on is the turnoff to Harriet Township, Vivonne Bay surf beach, a camping ground and Vivonne Bay Conservation Park.
Travelling west a further 21 kms (13 miles) will take you to Kelly Hill Caves.
After crossing the South West River and having driven another 5 kms (3.1 miles), a turnoff to the left takes you to Hanson Bay and the Cape Bouguer Wilderness Protection Area.
Another 11 kms (6.8 miles) and you find yourself at the Visitors Centre in Flinders Chase National Park.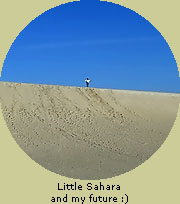 The road now turns to the Southwest corner of Kangaroo Island and takes you after 14 kms (8.75 miles) to Cape Du Couedic.
Returning 1 km and turning right into Boxer Road takes you 4 kms (2.5 miles) to Remarkable Rocks.
It is possible to access the South Coast Road via unsealed roads from the Playford Highway, which runs through the centre of the Island.
Camping grounds and caravan parks are available all along the South Coast Road. Bed & Breakfast, motel and cottage/farm stay accommodation is in and around the townships.